Fun activities
In addition to the natural beauty of the landscape and the rich history and culture, Lake Garda offers numerous attractions and places to spend with family or friends full of fun, discovery and adrenaline.

Between theme parks, water parks and wildlife gardens, there is a wide range of leisure activities suitable for all ages and which will make your stay on the lake an even more unforgettable experience.
Gardaland
One of the largest and most well-known amusement parks in Italy and in Europe is right on Lake Garda. With its roller coasters, shows and other rides and attractions, it is the ideal park for adults and children.
Caneva Acquapark
A large water park with numerous water slides, pools, jacuzzis, beaches and play areas. Caneva Acquapark offers various attractions, including smaller lagoons, pools and slides, where even children can play safely and have fun with friends.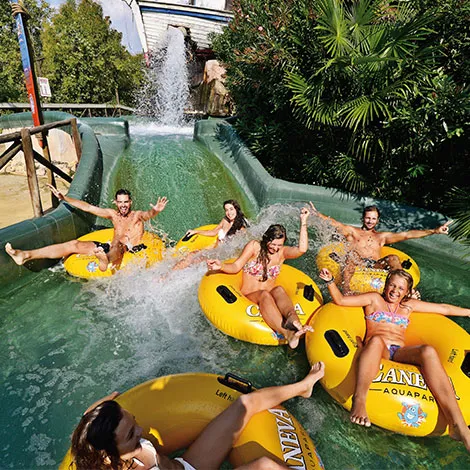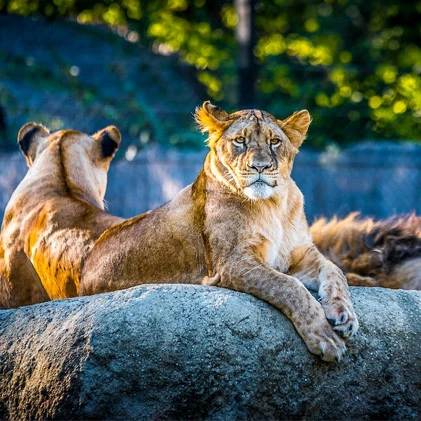 Parco Natura Viva
More than just a zoo, this park is divided into two sections: the "Wildlife" is dedicated to the conservation of numerous species of animals such as big felines, primates, reptiles and exotic birds, the "Safari" houses large African animals, such as zebras, giraffes and lions, which you can admire from your car.
Parco Sigurtà
A large botanical garden located in the countryside of Verona. It is famous for its beauty and variety of flowers, plants and trees, with pedestrian paths that wind through woods, meadows, lakes and suggestive panoramic views of the castle of Valeggio.