Getting around Lake Garda
To get around Lake Garda and discover its surrounding wonders, there are several options to choose. Here are some of our suggestions and information on public transport routes and timetables.
Bikes and E-bikes
To get around in a more sustainable and fun way, you can explore the lake and its surroundings by bike. So, you can enjoy a breathtaking view of the lake and the surrounding landscape, breathe fresh air and experience a unique contact with nature.

If you do not have a bike, you can reserve one of our e-bikes at the time of booking or request one directly from the hotel for the whole day for € 30, for 5 hours at € 20 and for 3 hours at € 15.
Bus
The various towns around the lake are well connected by regular buses, which run frequently, especially during summer. In addition, starting from Garda, you can easily reach the city of Verona in about an hour and, from June to September, buses also run in the evenings during the opera season at the Arena.
To visit Venice, buses operate every Tuesday and Thursday from 14 June to 29 September and will take you on a day trip to the renowned lagoon city.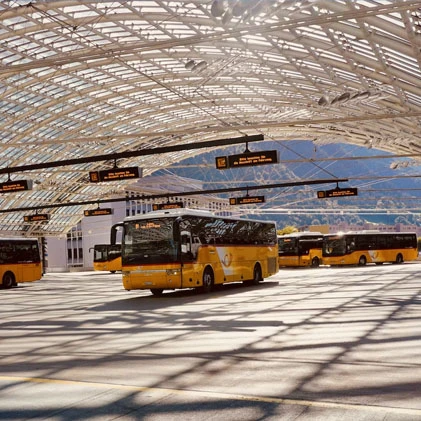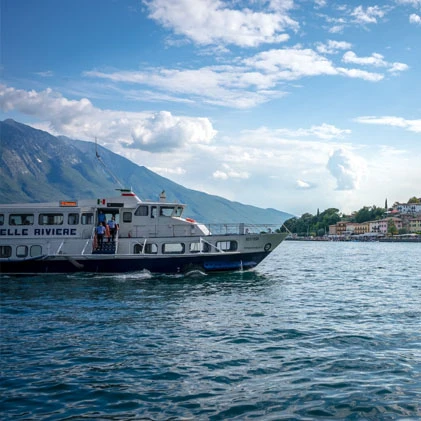 Ferries
To visit the numerous towns on the coast and admire the spectacular panorama of the lake, you can take the ferry directly from the dock of Garda and enjoy an enchanting crossing lulled by the waves.